Foteini Karlafti-Mouratidi
Internship Coordinator of the POLICO postgraduate programme
| | |
| --- | --- |
| Field: | Economic-Legal-Political Translation from French to Greek and Legal and Economic History in the Ionian Islands |
| Rank: | Laboratory Teaching Personnel |
| Government Gazette: | 15236/15.04.2021, τ. Β' |
| Email: | fkarlafti@ionio.gr |
---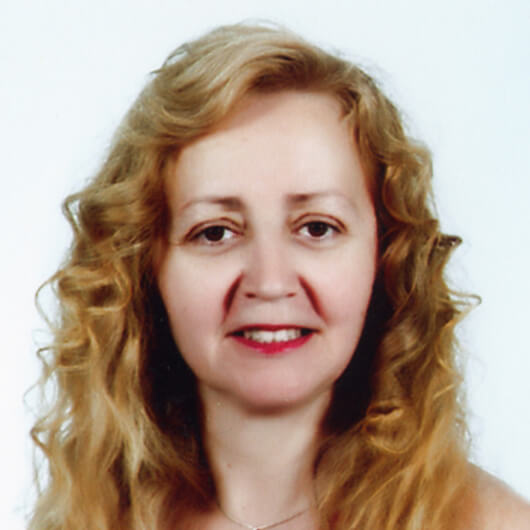 Foteini Karlafti-Mouratidi graduated from the School of Philosophy of the University of Athens (Department of Classic Philology), as well as from the School of French of the same University. She did postgraduate studies at the University of Paris I-Panthéon-Sorbonne. She is a Ph.D. in Economical History of the University of Paris I-Panthéon-Sorbonne, Sciences Économiques-Sciences Humaines-Sciences Juridiques et Politiques.
By 2010, she is a Teaching Associate of the Department of Foreign Languages, Translation and Interpreting of the Ionian University and by 2017 she is a Laboratory Teaching Staff of the same Department. She teaches: Translation of economic, legal and political texts (French-Greek, Greek-French), Legal History, European History, History of Labour and Labour Relations, Legal Acts and the postgraduate course: Political Discourse Analysis.
She is a founding member of the Laboratory "Language, History and Civilization of the Ionian Islands" in the same Department. She is the writer of three books, the one in french language. She has held lectures, she has participated in many conferences and has published a lot of papers in scientific journals. Her research fields are in the Economical History, History of Law and History of Institutions.
Updated: 23-07-2023
---
Back
Staff
Secretariat
Tsirigoti Sq.
Galinos Building (1st floor)
Corfu, GR-49132
+30 26610 87202
dflti@ionio.gr
Open to the public:
Mon, Wed, Fri: 11am - 1pm
Tue, Thu: 11am - 1pm (Erasmus+)