Vilelmini Sosoni
Departmental Internship Coordinator
---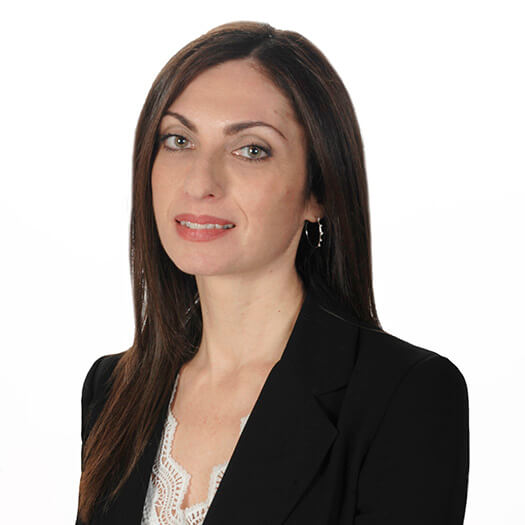 Sosoni Vilelmini: Curriculum Vitae
Size: 404.15 KB :: Type: PDF document
Vilelmini Sosoni is tenured Associate Professor at the Department of Foreign Languages, Translation and Interpreting at the Ionian University in Greece. She has taught Specialised Translation in the United Kingdom at the University of Surrey, the University of Westminster, Roehampton University and the University of Wolverhampton, and in Greece at the National and Kapodistrian University of Athens, Metropolitan College and the Institut Français d' Athènes. She also has extensive professional experience having worked as a professional translator, editor and subtitler. She studied English Language and Literature at the National and Kapodistrian University of Athens and holds an MA in Translation and a PhD  in Translation and Text Linguistics from the University of Surrey.
Her research interests lie in the areas of the Translation of Institutional and Political Texts, Corpus Linguistics, Audiovisual Translation and Accessibility, as well as Machine Translation and Cognitive Science.
She is, among others, the vice-president of the Hellenic Society for Translation Studies,  a founding member of the Laboratory "Language and Politics" of the Ionian University and the Greek Chapter of Women in Localization and a member of the "Research Centre for Translation and Intercultural Studies" of the University of Roehampton. She is also a member of the Advisory Board and the Management Board of the European Master's in Technology for Translation and Interpreting (EM TTI) funded by Erasmus+. She has participated in several EU-funded projects, notably Resonant, Resonant+, Trumpet, TraMOOC, Eurolect Observatory and Training Action for Legal Practitioners: Linguistic Skills and Translation in EU Competition Law, while she has edited several volumes and books on translation and published numerous articles in international journals and collective volumes.
Updated: 11-10-2023
---
Back
Staff
Secretariat
Tsirigoti Sq.
Galinos Building (1st floor)
Corfu, GR-49132
+30 26610 87202
dflti@ionio.gr
Open to the public:
Mon, Wed, Fri: 11am - 1pm
Tue, Thu: 11am - 1pm (Erasmus+)