Student News
The Ionian University's UNESCO Chair taking part to the first special UNESCO Campus workshop
Posted:
18-05-2022 00:41
|
Views:
1154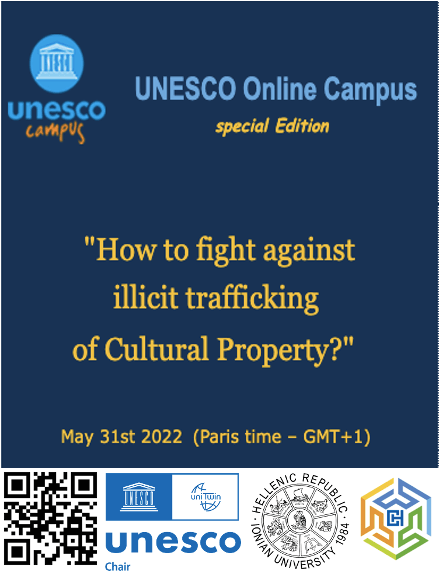 Upon an invitation of UNESCO to the Chair on Cultural Heritage and Cultural Heritage related Activities the Ionian University is participating to the UNESCO virtual Campus conference-debate on "How to fight against illicit trafficking of Cultural Objects?"
Online Translating Europe Workshop "Translation and the use of inclusive language in Greek"
Posted:
23-11-2021 20:49
|
Updated:
24-11-2021 12:31
|
Views:
4467
Important Date:
03-12-2021
[Complete]
DFLTI and the European Commission co-organise an online Translating Europe Workshop on Friday, December 3, 2021.
News
Secretariat
Tsirigoti Sq.
Galinos Building (1st floor)
Corfu, GR-49132
+30 26610 87202
dflti@ionio.gr
Open to the public:
Tue-Thu, 11:00am - 12:00pm