Nikolaos Papadimitriou
---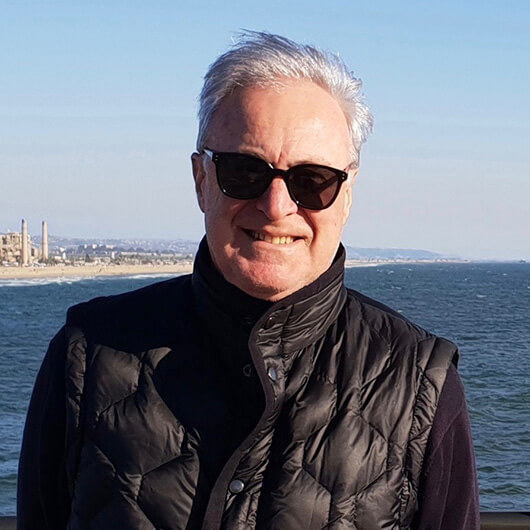 Nicholas Papadimitriou (PhD) was born in Athens. He has studied law, philosophy and music in Athens, London and Paris (B.A. Law, University of Athens, Music Composition at the CNSMP, Postgraduate Studies in Philosophy of Art, Doctorate in Arts et Sciences de l'Art, Sorbonne university,).
He has lectured at Iztapalapa and Nacional Universities of Mexico City, as well as at the Évry Val d'Essonne, Strasbourg (ITIRI) and Montpellier III (Paul Valéry) universities in France and various other universities in Europe and the USA.  He has given numerous music concerts both as a musician and composer. Professor at the Ionian University until 2020, he has taught music composition (Department of Music) and European culture and civilisation (Department of Foreign Languages, Translation and Interpreting).
His recent publications in French, English and Greek pertain to modern Europe and the place of Greece in it. His books on European Modernity are edited in Greece by the Dardanos-Gutenberg editions and in France by the Delatour-France editions.
He's been so many people, he wore them all like poisoned vests, still play the soliloquy from Hamlet close to his chest…where do the actors go after the show?…
For more information on his research activities visit his web pages:
https://ionio.academia.edu/NicolasPapadimitriou
https://nicolaspapadimitriou.academia.edu/
https://www.linkedin.com/in/nicolas-papadimitriou-2255893b/
Updated: 14-01-2021
---
Back
Staff
Secretariat
Tsirigoti Sq.
Galinos Building (1st floor)
Corfu, GR-49132
+30 26610 87202
dflti@ionio.gr
Open to the public:
Tue-Thu, 11:00am - 12:00pm