Ioannis Karras
Head of the Department of Foreign Languages, Translation and Interpreting
Institutional Erasmus Coordinator
Director of the MA "Politics, Language and Intercultural Communication"
| | |
| --- | --- |
| Field: | Applied Linguistics: English Language and Intercultural Communication |
| Rank: | Associate Professor |
| Government Gazette: | 511/04.03.2021, τ. Γ' (ΦΕΚ μεταβολής γνωστικού αντικειμένου: 3779/13-08-2021, τ.Β') |
| Telephone: | +30 2661087214 |
| Email: | karrasid@ionio.gr |
| Office hours: | By appointment |
---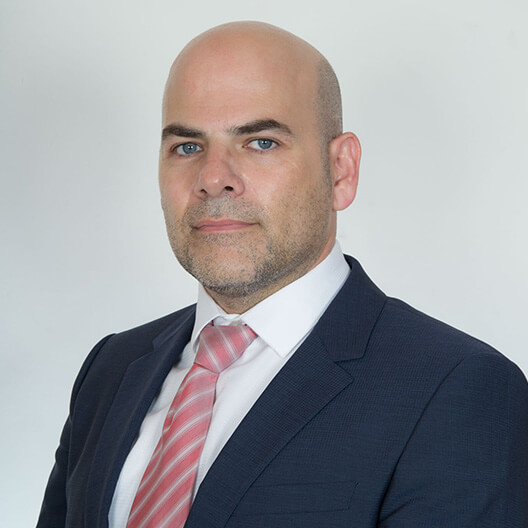 Karras Ioannis: Curriculum Vitae
Size: 224.23 KB :: Type: PDF document
Dr. Ioannis Karras is Associate Professor at the Department of Foreign Languages, Translation and Interpreting at the Ionian University. He holds a BA in English and a BA in Linguistics from the University of Calgary, Canada; an M.Ed. in TEFL from the HOU, Greece, an M.Sc. in Intercultural Communication in Business and the Professions from the University of Warwick, the UK and a PhD in Applied Linguistics, University of Athens, Greece.
Ioannis Karras has worked as an adjunct lecturer at the Universities of Thessaly, Patras and Piraeus, the Technological Education Institute of Western Greece, the Hellenic Open University as well as New York College-University of Greenwich the UK. He has taught undergraduate and postgraduate courses, which range from English language and culture, EAP/ESP, TEFL, applied linguistics, translation studies to intercultural and business communication. He has vast international experience living and working in Canada, Greece and the UK in addition to taking up brief teaching assignments in Russia, Finland and Bulgaria and delivering lectures in Spain, Portugal, Saudi Arabia, Italy, Norway and Turkey. Finally, he has been involved in intercultural and language training in international business.
He has extensive adult teaching/training experience (over 20 years) working with company staff. He has published articles in the area of intercultural communication and training, business communication, teaching methodology and applied linguistics and has delivered numerous talks at national and international conferences.
Updated: 19-09-2022
---
Back
Staff
Secretariat
Tsirigoti Sq.
Galinos Building (1st floor)
Corfu, GR-49132
+30 26610 87202
dflti@ionio.gr
Open to the public:
Mon, Wed, Fri: 11am - 1pm
Tue, Thu: 11am - 1pm (Erasmus+)