Yorghos Kentrotis
Deputy Head of the Department of Foreign Languages, Translation and Interpreting
Director of the Institute for Language, Translation and Interpreting Studies of the IU's Research Center
| | |
| --- | --- |
| Field: | Translation Theory and Practice |
| Rank: | Professor |
| Government Gazette: | 67/30.03.2001/τ. ΝΠΔ |
| Telephone: | +30 2661087212 |
| Email: | kentrotis@ionio.gr |
| Office hours: | Thursday 12.00-13.00 |
---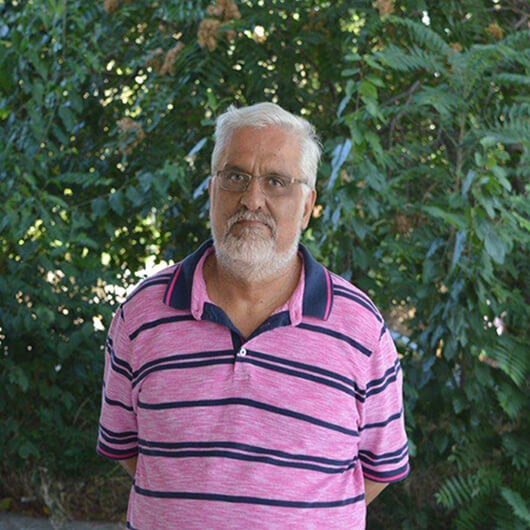 Kentrotis Yorghos: Curriculum Vitae
Size: 413.84 KB :: Type: PDF document
Georgios Kentrotis was born in Molaoi, Laconia, Greece. He studied Law and Political Sciences at Athens University, Faculty of Law, Department of Law. He continued his studies at the postgraduate level in administrative law with Professor Wilfried Fiedler of the Universität des Saarlandes (Saarland University) in Germany, where he was awarded his PhD in Law. For a number of years he practiced Law in Athens and abroad.
In 1994 he was elected Member of the Faculty at the Department of Foreign Languages, Translation and Interpreting at the Ionian University, a position he has held continuously ever since. He has taught as a visiting Professor at other universities in Greece and abroad, in Germany and Italy. He has repeatedly been elected President of DFLTI and appointed member of the Senate of the Ionian University. He is a regular member of many international scientific societies. He has received awards for his poetry in Greece, Italy and Spain. He is associate member of the Academia Hispanoamericana de Buenas Letras de Madrid.
His research interests lie in the fields of the theory and practice of translation, philosophy of language, ancient Greek and Roman literature, world literature, and Greek literature focusing on the Heptanese School, Greek surrealism and literature from the inter-war period up to the present. He translates to Modern Greek from ancient Greek, Latin, German, Italian, Spanish, French, English, Russian and Czech.
He has published more than 60 volumes of translations, three novels and six poetry collections. He is a regular member of Olympiacos Piraeus F.C. His further interests include sports, visual arts, classical music and folk music from around the world, especially the Greek folk music "Rembetiko", Canzone napoletana (Neapolitan songs) and the Argentine tango.
Updated: 19-09-2022
---
Back
Staff
Secretariat
Tsirigoti Sq.
Galinos Building (1st floor)
Corfu, GR-49132
+30 26610 87202
dflti@ionio.gr
Open to the public:
Mon, Wed, Fri: 11am - 1pm
Tue, Thu: 11am - 1pm (Erasmus+)