Panagiotis Kelandrias
Website and social media coordinator
---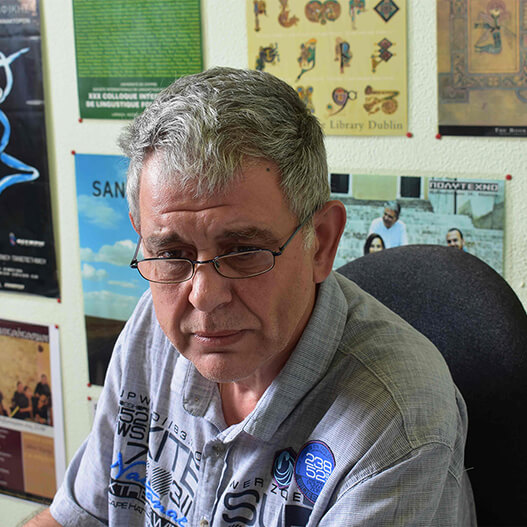 Kelandrias Panagiotis: Curriculum Vitae
Size: 603.26 KB :: Type: PDF document
Panagiotis Kelandrias is Professor at the Department of Foreign Languages, Translation and Interpreting (DFLTI) of the Ionian University, Corfu, Greece, where he teaches "Economic Translation from English into Greek".
His research interests are Didactics of Translation, History and Sociology of Translation, and LSP Translation.
In collaboration with Professor Michael Cronin from Trinity College Dublin and Anastasia Parianou, Professor at the DFLTI of the Ionian University, Panagiotis Kelandrias has founded, and edits the international refereed translation journal mTm ("MTM. Minor Translating Major-Major Translating Minor-Minor Translating Minor").
For details on his work visit his official website.
Updated: 27-07-2022
---
Back
Staff
Secretariat
Tsirigoti Sq.
Galinos Building (1st floor)
Corfu, GR-49132
+30 26610 87202
dflti@ionio.gr
Open to the public:
Mon, Wed, Fri: 11am - 1pm
Tue, Thu: 11am - 1pm (Erasmus+)